Parades can be a fun and exciting outing for horseback riders. Those entering parades on horseback usually decorate their horse and wear special clothing or costumes that represent the theme of the parade. Fourth of July is the most popular time of year for parades, and depending on where you live, there may be a special holiday or theme parades. While some parades are rather wild and include many loud entries, there are those that are motor-less and more ideal for horses. Regardless of the type of parade, including a calming supplement in a horse's daily feedings can help lessen the horse's reactive response to the unusual activities that you will encounter.
There are several challenges when riding in a parade. Loud, fast-moving entries can make horses anxious, people in the crowd running into the street can spook a horse, and footing is often slick pavement. While some horses may do well with all the excitement, others will benefit from a calming supplement in their daily ration. Dosing a horse consistently with a calming supplement can help the horse by lessening reactions to environmental stimuli. It can also assist in calming their nerves when performing in a new location. If you wish to ride your horse in a parade, try to find a small town event or a motor-less parade for your first entry. The town of Durango in southwest Colorado holds one of the largest motor-less parades in the country every October during the Durango Cowboy Poetry Gathering. Motor-less parades are not common but do occur in other states. Motor-less parades are the safest possible parade choice for horses because there is limited noise and absolutely no motorized entries.
For the best possible outcome, consider following these tips for your first parade outing.
Don't ride alone. Find a partner who has a horse that can be a buddy to your mount.
If you are unsure about how your horse will behave, avoid wild ribbons, balloons, and decorations that may blow in the wind or pop.
Don't throw candy. Throwing candy can cause your horse to react when you swing your arm, and it will most likely bring hoards of kids running and screaming straight towards your horse.
Use a calming supplement such as Formula 707 Calming. The Fresh Packs are quick to open and easy to add to rations. Feed this supplement per dosage requirements starting several days before the event and consider a double dose the night before and day of the event. Another calming supplement to use if your horse needs extra calming support is Formula 707 Calming Paste. It can be administered 

orally,

 an hour or two before the event and will help reduce nervousness for the duration of your ride.
Exercise your horse the day before to expend any excess energy. Parade line up can be as much as an hour before the parade start time, and then you will have to wait until your entry number is asked to move forward. It can be a lot of waiting around.
If your horse tends to kick at other horses, be sure to tie a red ribbon in the tail. Since entries can get slowed up, there is a good chance another horse can ride close behind you.
Be sure to decide with your friends where you will meet after the parade. Getting back to the trailer can be an interesting ride and take longer than you'd think.
Have a bottle of water with you. While you may only ride in the parade for 15 minutes, the before and after can take a while and you may get parched.
If it is fly season, be sure to use sprays and ointments to help eliminate irritation while standing around waiting.
Carry some simple first aid items – just in case. Carry a basic topical antibacterial ointment or spray with you. Horses can slip on the pavement, and it is best to be prepared.
If you want to decorate your horse, first pick out a theme and color scheme. Next, go to a feed store or big box store where you can by Pony Paint, sparkling hoof coat, non-toxic temper paint, ribbons, and glitter. To decorate your horse's hooves, simply use a small brush to paint on school glue and sprinkle the glitter on the hooves. You can use the 
same method for glittering up the hindquarters (you can bathe your horse or use a wet rag afterward to remove the glue and glitter). Braiding the mane and tail will allow you to tie ribbons throughout the braid or as part of the twist. For those wanting to promote a group, talk to a seamstress about making "butt banners" that hang across your horse's hindquarters. Then, most importantly – smile at the crowd and have a good time!
Thanks for reading, if you have any questions you can contact us! Happy trails from southwest Colorado.
About the Author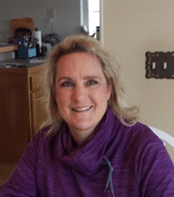 I currently reside in Durango Colorado. Durango is in the Four Corners area of southwest Colorado. Living in this corner of Colorado allows me access to riding in three states within an hour drive. Horses have been a passion in my life for 35 years. I currently have seven equines in my care, including a five-year-old mustang in for training, a feisty grade mare I bought eight months ago, a talented Arab/Mustang mare and a blue dun Icelandic pony. —Phoebe             Bechtolt