Changing weather conditions in any climate can make riding horses in early spring a challenge. Trailering can be dangerous, parking can be scarce, and it can be hard to get motivated in thirty-degree weather.
Keeping a horse active and encouraging movement is a crucial component of early spring horse health. Many of us have competition goals with our horses, and we need to keep our equine partners tuned up and in condition. I am planning to compete in a limited distance endurance ride at the end of March but getting my trailer out and finding a safe place to park can be a tricky endeavor. Whatever your goals, there are ways to stay tuned up and keep riding horses in spring.
Ride Indoors: Indoor arenas and covered arenas are a great way to continue riding horses in early spring and are ideal for working performance horses and tuning up for arena-based equine sports. Being out of the wind on nice footing makes it feasible to excel at your next event. If your horse has long hair, allow them to roll their sweaty body in the dirt when you are done. A good itch and roll go a long way in cooling down and make for a content horse.
Use snow to your advantage: Many summer trails are available for riding horses in winter and spring, and the snow pack may make for great conditioning grounds. If the snow is hard packed and sharp, it is best to avoid these areas, but powdery snow with good traction is a dream to ride in. Be very careful with trails that are on a slope. What appears to be grass on a south facing area may be layers of ice that are insulated by the grass, stay off these areas. Parking can be an issue at trailheads so be sure to check it out with just your vehicle first.
Avoid mud: As thawing begins, there will be pockets of mud and water. Be cautious about riding in muddy or wet areas. These areas pose dangerous slipping hazards that can get you or your horse hurt. Mud is excellent at sucking off hoof boots and shoes. Proper trail etiquette encourages avoiding trails that are muddy because riding in wet areas makes a mess of the trail for all users and can cause significant trail damage.
Find good outdoor footing: If you live in an area that has sandy soil such as New Mexico, then you have excellent footing for getting your horse in top shape. The sand washes around Farmington, New Mexico are prime training grounds. Be sure to condition slowly if your horse is out of shape. It can take time to get tendons and other soft tissue hardened up for this demanding footing.
Allow time for cooling down: Riding horses in winter and early spring requires special care for horses with long hair coats. As temperatures start to dip in the early evening, your horse can become chilled if he is wet close to the skin. A wool or fleece type cooler or blanket liner is a great way to get a horse dry. You can put a nylon-lined blanket or sheet over the top to ensure wind and water protection. If you don't have blankets available, find some absorbent towels and fluff the hair in circles to allow for easier drying.
Keep your rig plowed out: When snow starts to cover the ground, get out your snow blower or snow shovel and keep your truck and trailer cleared. If there is snow in front of the trailer, your truck will be several inches higher when you back up to connect. If you have a gooseneck trailer unhooked, be sure to keep the side areas under the nose cleared out so that you can back your truck underneath without the truck sitting too high. If you have a bumper pull trailer, be sure to leave the jack up on a block so that the trailer hitch can get high enough to match the truck height.
Let 'em lick: Riding horses in early spring can mean excess sweating and heavy demands on the joints. Be sure to allow access to a white salt block and consider supplementing your horse with an electrolyte such as Formula 707 Restore Paste. Supplementing your horse's diet with a complete and palatable electrolyte such as Formula 707 Restore is a way to ensure that your horse's salts intake is adequate. Always make sure that your horse has a good drink before administering paste electrolytes. Clean and refresh water sources in winter so that your horse willingly consumes its full requirement for water. Adding a Formula 707 Joint Plus Daily Essentials Fresh Packs on a daily basis gives assurance that your equine partner's joint and vitamin needs are being met.
Thanks for reading! Happy trails from southwest Colorado.
About the Author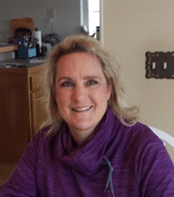 I currently reside in Durango Colorado. Durango is in the Four Corners area of southwest Colorado. Living in this corner of Colorado allows me access to riding in three states within an hour drive. Horses have been a passion in my life for 35 years. I currently have seven equines in my care, including a five-year-old mustang in for training, a feisty grade mare I bought eight months ago, a talented Arab/Mustang mare and a blue dun Icelandic pony.
—Phoebe Bechtolt